About Pred Engenharia
Specializing in the planning and control over the lifecycle of physical assets and functional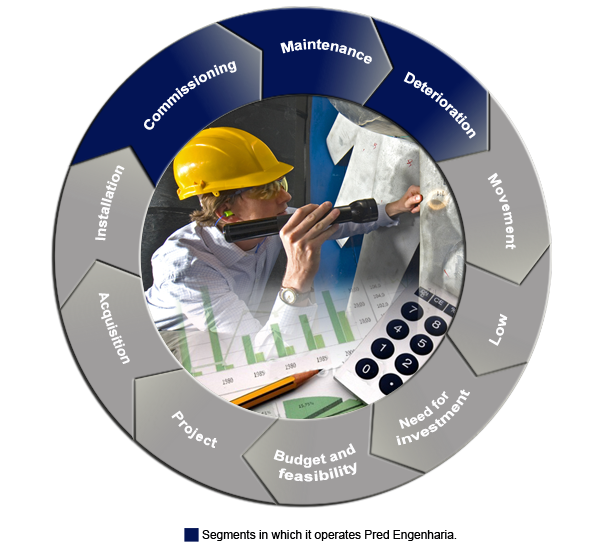 The Pred Engenharia is a company that operates in the industrial maintenance market, specializing in Planning and Control Maintenance (PCM).
It was created on April 17, 1993, in Vitoria - ES, with the initial objective of outsourcing services thermographic inspection to be performed by Asea Brown Boveri (ABB), the factory of Aracruz Celulose (Currently FIBRIA), a pioneer of contract called Full maintenance Service, signed by the two companies.
Over the years after Pred Engineering acquired self-sufficiency and expanded its business to all states of Brazil and other Latin American countries, as well as providing inspection services thermographic inspection techniques and other tests, engineering maintenance services, as well as , trade and representation of software and hardware essential to the management and operation of maintenance.
Since 2006, he developed his own method for managing the maintenance of physical and logical assets, called MCI - Conditional Maintenance of Inspection.
The Pred Engenharia mission is to develop and maintain bonds of loyalty with customers, committing to your technical needs, providing resources for their solution, with cost and time optimized, facing each activity no matter how small as an opportunity for new and permanent business.