Pred Engenharia is the winner in two categories from the MPE Brazil Prize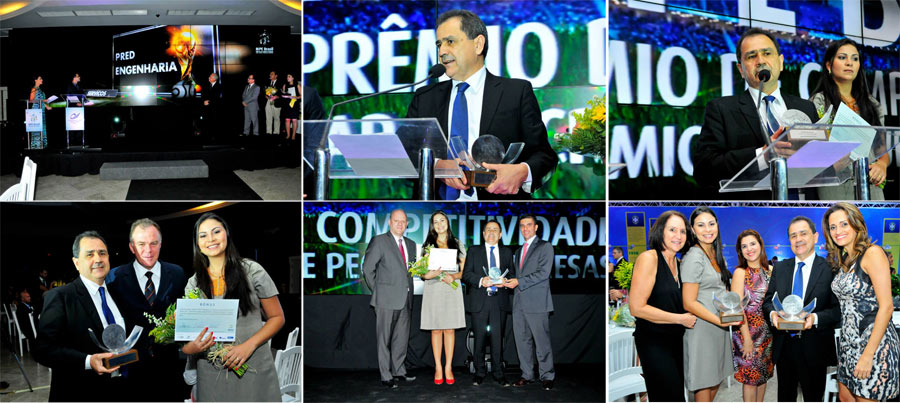 On December 10, in Vitória/ES, happened the MPE Brazil Ceremony. The Award recognizes every year, companies with good management practices, making them more competitive.
The Pred Engenharia was the winner in the category Services as Innovation. This recognition is mainly due to the effective management model implemented in the company as well as the development of a mobile computing system for maintenance that has unique quirks (Meet the S3i), and the service model that stands out for its difference in engineering maintenance. The award qualified Pred Engenharia to attend the national award in Brasilia next year.
"We always try to do the simple things an organized way. Our bases are three principles: be simple, affective an dynamic at same time" – explains Ozório Rezende, director of Pred Engenharia.
The prize. The MPE Brazil recognizes businesses that promote increased quality, productivity and competitiveness, the dissemination of concepts and management practices. Conducted in partnership between SEBRAE, Competitive Brazil Movement (MBC), Gerdau and FNQ. The MPE Brazil Award aims to disseminate the Excellence Model Management ® (MEG) for this audience whose analysis tool is the self-assessment questionnaire managed to MSEs, developed based on MEG. MSEs compete in eight categories (industry, services, trade, education, health, IT, tourism and agribusiness), in addition to Highlights Social Responsibility and Innovation.
The S3i software. For you who is still not a S3i software user and want to know this system that is a leader in innovation in Brazil MPE Award, ask us for a presentation.